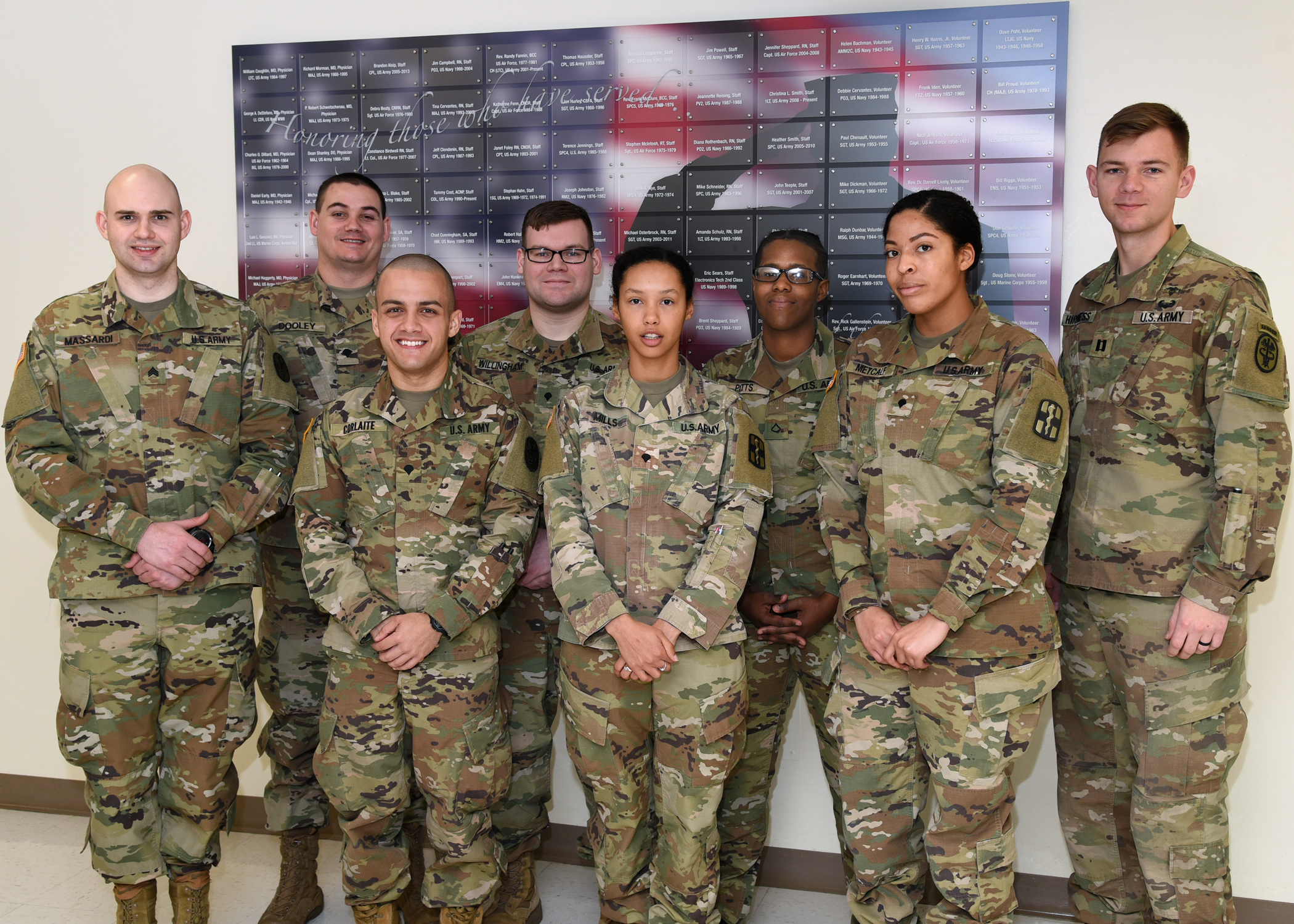 10 February, 2020
We are thrilled to welcome our first Operation SMART (Strategic Medical Asset Readiness Training) participants for 2020. The SMART group consists of Medical Military Personnel who will train alongside their civilian counterparts at TriHealth for two weeks.
We are excited for the opportunity to SERVE our Military through this continued partnership with the military, The Health Collaborative and other area Health Organizations.
--------
Operation Cincinnati SMART is the innovative, first-of-its-kind partnership which focuses on high-quality, individualized specialty medical training for service members to improve their knowledge, skill sets and increase individual readiness.
This program pairs service members with highly specialized medical skills from all branches and components of the Department of Defense, to leverage and utilize local civilian hospital resources across the country to prevent skill atrophy and broaden their knowledge to enhance their readiness in support of the National Security Strategy of the United States.
Training includes accompanying paramedics on ambulance calls, coordinating care in the Organization with Leadership, working alongside emergency room personnel and training in the ICU and OR.
Overall Rating:
Comments:
wonderful !
Posted by: Team Member on 19 February, 2020

I met one of these young men in our GSH ED and ask him if he was one of the SMART ones. He said; "Why yes ma'am, I am" with a big smile on his face. This is such a great program.
Posted by: Michele Benson on 13 February, 2020

Great work Kim Morrow and everyone involved!
Posted by: Heather Brasfield-Gorrigan on 12 February, 2020

way to go TriHealth, Love this idea!
Posted by: Julie Riddle on 12 February, 2020

So proud to have this program happening in my organization! Thank you Kim Morrow, Sr. Corporate Education Specialist, HR-Corporate Ed for coordinating this program at TriHealth. What a great benefit for the soldiers and our team members!
Posted by: Alyssa Graham on 12 February, 2020

So glad TriHealth is participating in this!
Posted by: Susan Murray on 12 February, 2020

Thanks to all who contribute to the experience of the Operation SMART participants. They always have great stories of their experience working in the various departments where they are assigned. Also a big thank you to Kim Morrow, Sr. Corporate Education Specialist, HR-Corporate Ed for her excellent leadership organizing this program at TriHealth.
Posted by: Jennifer Weaver on 11 February, 2020