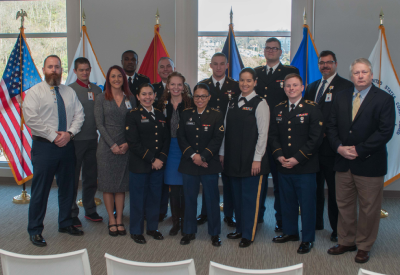 20 November, 2019
That's a wrap on a successful Operation Cincinnati SMART for 2019. SMART (Strategic Medical Asset Readiness Training) is a unique partnership between 4 Organizations (TriHealth, UCMC, Mercy, and The Christ Hospital) coordinated by the Health Collaborative. TriHealth welcomed 31 Medical Military Personnel in 2019.
TriHealth hosted 8 students in the November rotation. Their roles included Combat Medics, Nursing, Radiology, and Respiratory Therapy. Their time included working in the ED, observing surgeries, participating in CPR skills training, gaining better skills training with TriHealth team members and even watching the delivery of a newborn. SPC Van Winkle stated, "participating in Operation SMART is one of those once in a blue moon opportunity". Several of the Soldiers also attended the Neurosurgery 101 presentation at Bethesda North presented by Dr Kachmann and Dr Hlubek.
The 2 weeks went by way too fast for the Soldiers. Their last day was spent in a final immersion day in the TriHealth Education and Simulation Center. In full battle gear, the Soldiers worked through several scenarios including a mass casualty, active shooter on base and blast injuries. The Simulation team prepared skills training throughout the 2 weeks to prepare them for situations they may encounter in the field. PFC Saikaly said, "I've never been able to practice intubation and getting practice with the state-of-the-art manikins was amazing".
SPC Owunna, a Nurse assigned to BN ICU, said "today was like a movie. I was able to see and do so much-I couldn't have created a better day. My head is full of information. I can't believe I was able to see/do so much today". SGT Melton, Respiratory Therapist said "the experience was amazing. I'm so grateful. I was able to work in so many areas I don't normally get to-like the NICU. One of the best things was observing an open-heart surgery then getting to see the patient as he recovered. I'm so grateful for my time at TriHealth". Brooke Bingamon from Respiratory therapy said, "SGT Melton did not only grow herself by briefly joining our department, but her knowledge and skills that she so generously shared with us will continue to help our team grow!"
"TriHealth once again provided an amazing experience for each of these Soldiers. Not one person hesitated in saying yes to having the Soldiers in their areas. It was wonderful to see our TriHealth team members living out our SERVE values during the 2 weeks. Each one of these Soldiers gained valuable knowledge while at TriHealth", observed Kim Morrow, the SMART coordinator for TriHealth.
Thank you to all the departments that welcomed Soldiers during their 2 weeks at TriHealth. If you are interested in learning more about SMART, please contact Kim Morrow at Kimberly_Morrow@trihealth.com.
TriHealth will welcome the next group of SMART participants February 3-14, 2020.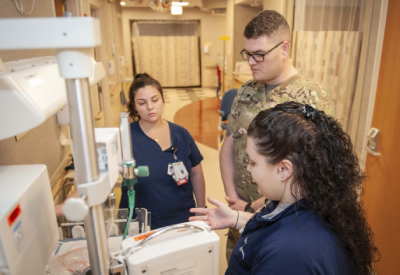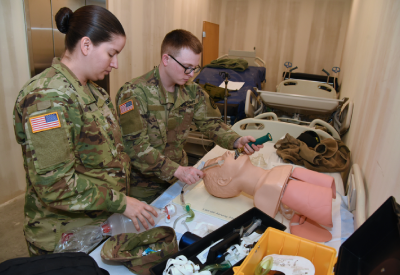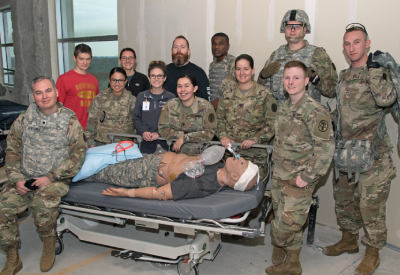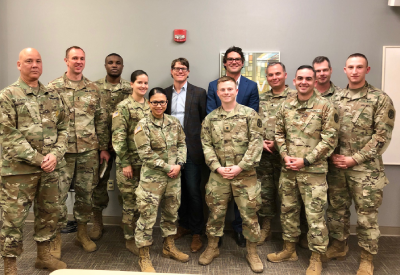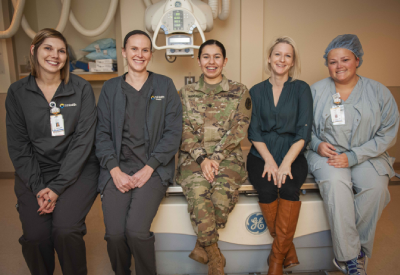 Overall Rating:
Comments:
Great program - clearly beneficial to all involved!
Posted by: Heather Brasfield-Gorrigan on 02 December, 2019

I am thankful that we have this collaboration with our military! Such a beneficial program for both the military trainees and TriHealth.
Posted by: Chad Quick on 29 November, 2019

This is such a great program! Congrats!
Posted by: Doug Fuller on 27 November, 2019

This is such a great program! Congrats!
Posted by: Doug Fuller on 27 November, 2019

I am so happy to know we did this! Proud of TriHealth
Posted by: Susan Murray on 25 November, 2019

Wow. Great article! What a great way to make a difference in our community and around the world.
Posted by: Michele Benson on 20 November, 2019