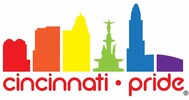 June 07, 2022
At TriHealth, we are focused on DEI as an integral characteristic on our journey to get healthcare right – for our patients, their loved ones, and our dedicated team members. TriHealth serves as the official healthcare provider for Cincinnati Pride. On June 25th, please join us at Sawyer Point as the Cincinnati Pride parade and festival returns in-person!
Cincinnati Pride has been going on strong for 49 years, with the first pride celebration taking place 1973. Every year, Cincinnati Pride partners with businesses and organizations to bring together the community annually to celebrate the first public pride celebration in Greater Cincinnati. Outside of the annual parade and festival, Cincinnati Pride collaborates with other organizations through outreach programs, citizen involvement, and events, and educational resources to those inside and outside of the LGBTQ community.
Members from PRISM will be volunteering at Cincinnati Pride. PRISM partners with the Office of Diversity, Inclusion, and Language Services to foster an inclusive workplace culture that supports the LGBTQ+ team members, patients, and community through networking, educational events, outreach and more. Contact PRISM at PRISM@TriHealth.com or click here to learn more about PRISM, request to volunteer and get more involved.
Overall Rating:
Comments:
Thank You TriHealth for supporting the LGBTQIA+ community in such a meaningful way. This event seems to look like a party but in reality, saves lives by letting those people that don't have it easy "coming out" know they are not alone, they are loved, and there are people and resources to help them.
Posted by: Richard Kurtz on June 22, 2022
Reply/View Reply
Thank you Trihealth for supporting the LGBTQIA+ community!
Posted by: Kyla Maddox on June 14, 2022
Reply/View Reply