December 12, 2022
For the 3rd year in a row, the Bethesda Auxiliary and Bethesda North Hospital have partnered with Operation Give Back to provide Christmas gifts for children in the area around the hospital.
This year, Bethesda has supported the work of Operation Give Back with a school supply collection, Thanksgiving meals, and Christmas gifts.
"We are so pleased to have a relationship with Operation Give Back to help financially struggling families who live near Bethesda North," stated Kim Robertson, Auxiliary President. "Bethesda team members generously give to these efforts and hospital and foundation leadership are very supportive."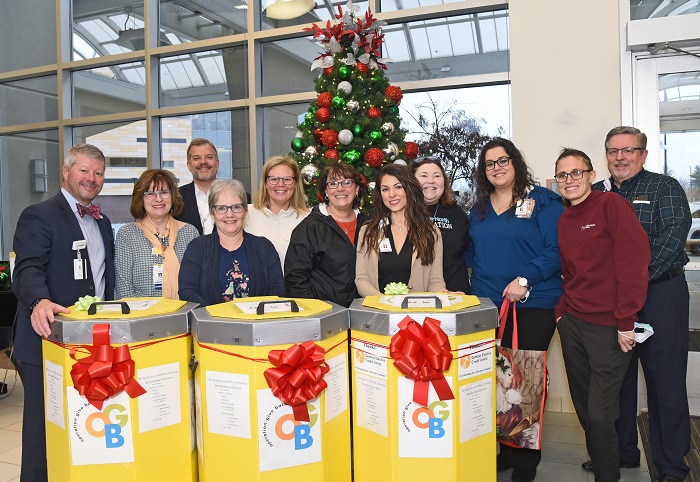 Pictured above are Auxiliary members and some of the Bethesda North leadership along with representatives of Operation Give Back.
Overall Rating: