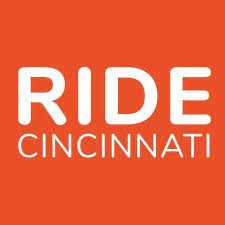 August 01, 2022
We are excited that TriHealth is once again participating in Ride Cincinnati, an annual cycling event raising funds for cancer research in Cincinnati.
Ride Cincinnati 2022 will take place on Saturday, September 17, departing from Yeatman's Cove. TriHealth team members and physicians can join the ride along with Mark Clement, President & CEO, and Mark Witte, TriHealth Cancer Institute Executive Director, to support cancer research in Cincinnati.
You can register to participate in an 8, 15, 25, 50 or 100-mile ride or support TriHealth without riding by donating to the TriHealth team. Whether riding or donating, 100% of our fundraising efforts will support the TriHealth Cancer Institute.
Click here
for more information on Ride Cincinnati and this year's event.
How Do I Register?
Register by September 16, 2022, at
https://ridecincinnati.org/register/
and choose TRIHEALTH 2022 from the "Join A Peloton" option. When you use our code and join the TriHealth team, you won't pay the $100 registration fee.
Anyone who registers to fundraise and ride with our TriHealth team will receive a TriHealth racing jersey and two tickets to an upcoming Cincinnati Reds game!
How Do I Donate?
Why Is TriHealth Partnering with Ride Cincinnati?
Getting back on our bikes and participating in Ride Cincinnati is more important than ever since we know that many people in our community delayed care and essential screenings, like annual cancer screenings, during the pandemic. Delayed screening can result in more advanced cancer diagnoses.
At TriHealth, we are doing everything possible to get as many of our patients in for their normal screenings so that we can find and treat cancer earlier. Events like Ride Cincinnati help drive that awareness and the funds raised will help with additional resources for our patients.
Join us on this fun ride or donate to support your fellow team members! And together, we can support each other and our mission to improve the health of our community and the people we serve.
Overall Rating:
Comments:
Agree with Tamar and Meredith. I was registering for the 100 till I saw the $1k fundraising requirement. Ashame, I would have liked to have done it.
Posted by: Joseph Saplis on August 04, 2022
Reply/View Reply
I was excited about a TriHealth cycling event but the mandatory minimum fund raising requirement is cost-prohibitive, especially if you want to bike the longer distances. I'd love to support TriHealth on my bike; I hope there will be another event with less stringent fund raising in the future.
Posted by: Tamar Stalvey on August 04, 2022
Reply/View Reply
I am really interested in this ride, but the fund raising requirement is quite steep. With the registration fee already being $100, it appears you have to raise a certain amount, and if you don't your credit card will be charged the remainder ($300 minimum for the 8 and 15 mile rides, $500 for 25 mile ride, $750 for 50 mile ride, and $1000 for the 100 mile ride). I typically see rides that ask you to raise a certain amount, but if you don't that's okay - you just might not get the jersey (which would be fine). I'm not sure this is an accessible event for most TriHealth employees given the donation requirement.
Posted by: Meredith Markham on August 04, 2022
Reply/View Reply