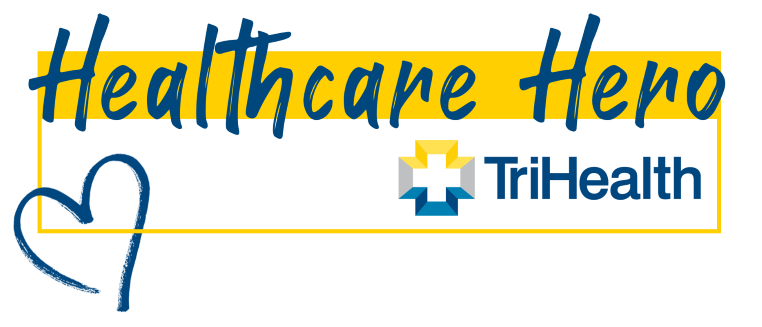 17 November, 2020
Since March, our TriHealth Team has faced head on an extraordinary global health pandemic, the likes of which we'd never experienced in our lifetime. Together we took a leap of faith, trusting in each other and in our collective values-led commitment to serve. We made the decision to not simply survive this crisis, but to bravely excel in every way in our response. And through many acts of courage, sacrifice, resourcefulness, and compassion... excel we are!
Today, because of our TriHealth Healthcare Heroes we stand strong, ready and able to face this third wave and whatever comes next. This work is extraordinarily difficult, requiring a marathon level of endurance and adaptability that previously would have been unimaginable. As our entire TriHealth Team commits to doing whatever it takes to lead the way through this next, possibly toughest COVID surge, the TriHealth Board and Executive Leadership Team are proud and beyond thrilled to provide our entire TriHealth Team – doctors, leaders, and team members – with a one-time Healthcare Heroes Recognition Financial Award. It is a tangible recognition of our gratitude, deep respect, and admiration for our entire TriHealth Team's heroic and continuing efforts to battle this awful virus together, which continues to take far too many lives.
On December 11, 2020, every full-time (non-leader/non-physician) team member will receive a one-time $500 award and every part-time and optional (non-leader) team member will receive a $250 award. Similarly, leaders, employed physicians and other providers will be recognized with one-time Healthcare Heroes awards. And this first-ever, system-wide cash award will also be paid to those who were sadly impacted by last summer's tough, but necessary, job reductions and are no longer with TriHealth. We're happy to report, however, that we have found new positions for all but 20 team members, and we are confident that most, if not all, will soon be placed in new roles. Leaders will be in touch with more information about Healthcare Hero Recognition Awards, and there will be follow up communication in early December with details about the payout process. Click here to watch the video announcement from the November 11 Leadership Development Institute.
Together, we've shared in the many sacrifices required to enable TriHealth to regain its position of financial, clinical, and operational strength – something that has been challenged in so many ways throughout this pandemic. We could not be more pleased to create this well-deserved opportunity to share together in the successes and achievements made possible by those sacrifices.
As we gear up to battle this intense third wave, please continue to practice the COVID ALWAYS Behaviors – hand hygiene, wear masks, social distance, avoid gatherings – both at work and in our community. We need all of our team members to be safe and healthy through this latest battle and beyond! Thank you again for your commitment to keep showing up and to keep giving your best – day in and day out – for your TriHealth family and our patients during this extraordinary time. We are in this together, and even as we battle this third wave, we will overcome this global public health crisis, TriHealth Strong – One Team. One Sacred Mission. One Great Health System.
Overall Rating:
Comments:
I actually think that the thought about the employees is plenty!
Posted by: Alazar Naizghi on 18 December, 2020
Reply/View Reply
This was such a Blessing, Cherish.
Posted by: Cherishann Coleman on 18 December, 2020
Reply/View Reply
What a bummer. I have worked here 7 years through the furloughs and overtime when people weren't back yet. This got me no where besides seeing how disappointed I am in this organization. People have been here less than a month and they get the full bonus. I work 64 hours plus a pay period and considered full time with benefits but this is a benefit? This is frustrating and disappointing.
Posted by: Team Member on 14 December, 2020
Reply/View Reply
I don't want to sound unappreciative, I really do appreciate this award especially around the holidays but... It would be nice if we actually got the full $500 like stated and not have $100 taken out from taxes.
Posted by: Matthew Spahn on 09 December, 2020
Reply/View Reply
Thank you so much!
Posted by: Team Member on 09 December, 2020
Reply/View Reply
Thank you so much! It is truly a blessing with everything that it going on in the world!!
Posted by: Atiya Schaffer on 09 December, 2020
Reply/View Reply
Thank you so much!
Posted by: Simone Johnson on 08 December, 2020
Reply/View Reply
I think this is such a generous way to give back , I love being part of this TriHealth Family!!!!
Posted by: Constance Kellard on 08 December, 2020
Reply/View Reply
Thank you so much! What a nice surprise! This is my 1st year working for Trihealth and I have been pleasantly surprised more than once! Thank you!
Posted by: CarlaJeanne Faletti on 08 December, 2020
Reply/View Reply
Thank you so much for this wonderful gift.
Posted by: Debra Hunt on 08 December, 2020
Reply/View Reply
Thank you so very much for this award. It's a wonderful feeling to know that we are appreciated and being rewarded for our hard work. God bless you.
Posted by: Nancy Odonohoe on 08 December, 2020
Reply/View Reply
Thank you so much for this reward and is so very much appreciated. I am very Blessed and proud to work for an organization such as Trihealth. God Bless
Posted by: Kathy Baker on 08 December, 2020
Reply/View Reply
Thank you very much and greatly appreciated and I am very fortunate to be a Team member at TriHealth
Posted by: Nivedita Joshi on 08 December, 2020
Reply/View Reply
What a great surprise! Thank you so very much!
Posted by: Tracy Teetz on 07 December, 2020
Reply/View Reply
None for agency workers though? I have been here since it all began with COVID and this is honestly very unrewarding. Especially since I am just waiting to have the hours I need to be hired on. Great move TriHealth!
Posted by: Team Member on 07 December, 2020
Reply/View Reply
Thank You!
Posted by: Team Member on 05 December, 2020
Reply/View Reply
Words can not express how thankful I am for this reward! Thank you!
Posted by: Mary Welage on 04 December, 2020
Reply/View Reply
Happy to work for a company that values it's team members. Thank you!
Posted by: Team Member on 01 December, 2020
Reply/View Reply
I want to say Thanks for this wonderful surprise. Comes at a great time to help with Christmas. Its nice to hear we are appreciated. Thank you again.
Posted by: Chanda Stilts on 20 November, 2020
Reply/View Reply
.
Posted by: Chanda Stilts on 20 November, 2020
Reply/View Reply
As our main objective is to serve the people in which we care for. And to be the solid link to hold one another up and accountable, regarding the expectations and the vision of the forefathers/Mothers. With that in mind even in the midst of a tumultuous storm we as a community can stand on the solid foundation that was set before many us became apart of the great vision that was for seen. To continue to thrive in any situation. Therefore a huge thanks to our leaders that are open to continuing to acknowledge the efforts of those who may at times feel over looked. Blessings and peace to all!
Posted by: Erica Huddleston on 20 November, 2020
Reply/View Reply
I want to say Thank you very much, it is greatly appreciated and is really very nice of Trihealth to appreciate us with a bonus. Above and beyond!
Posted by: Cindy Gatherwright on 20 November, 2020
Reply/View Reply
what a totally awesome surprise right before Christmas. thank you so much
Posted by: Pamela Walsh2 on 20 November, 2020
Reply/View Reply
WOOHOO!!! Thanks. Very much appreciated!
Posted by: Barbara Deering on 19 November, 2020
Reply/View Reply
Thank you so much! Proud to be a team member at TriHealth and work for this wonderful company!
Posted by: Pamela Decourcy on 18 November, 2020
Reply/View Reply
Thank you very needed at this time .
Posted by: Inez Stallworth on 18 November, 2020
Reply/View Reply
OMG THIS IS SO WONDERFUL! AND IT'S COMING AT A TIME OF GREAT NEED! THANK YOU SO MUCH FOR HELPING TO MAKE OUR X-MAS A BLESSED ONE!
Posted by: Deborah Thomas on 18 November, 2020
Reply/View Reply
This makes me have more respect & even more pride in our Trihealth family!
Posted by: Allison Smith2 on 18 November, 2020
Reply/View Reply
I am so grateful to be working at Trihealth!!! I think Leadership is doing a great job in working through this Pandemic and how it's being handled.
Posted by: Dianne Gatewood on 18 November, 2020
Reply/View Reply
I want to thank the committee on the nov. 11th celebration. I found this to be the best one that I have gone to. I felt like I was a team member and not just a number. I cannot believe it has been 30 year. thanks for all the food and goodies and blanket. Cynthia Klosterman.
Posted by: Cynthia Klosterman on 17 November, 2020
Reply/View Reply
Thank you for this Blessing!! I worked for Tri-Health over 20yrs. and lost my job at the end of June due to Covid. I was recently hired back in October!!! So needless to say this is a huge Blessing!! Thank you, Tonya
Posted by: Tonya Mason on 17 November, 2020
Reply/View Reply