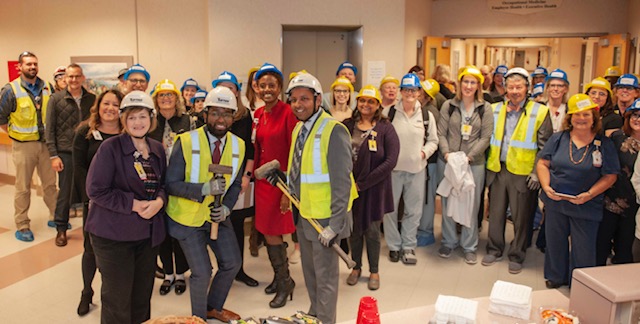 01 November, 2019
TriHealth's OB-GYN Center at Good Samaritan Hospital, formerly the Faculty Medical Center, is undergoing a transformation to better serve our Obstetrics and Gynecology patients. This evolution is made possible through a generous lead grant from bi3, Bethesda Inc.'s grants initiative to transform health, as well the Catholic Health Initiatives Mission and Ministry Fund, to transform the model of care to better serve patients. To help realize the grant-funded program transformation, the project will include a new location within the Good Samaritan Hospital campus.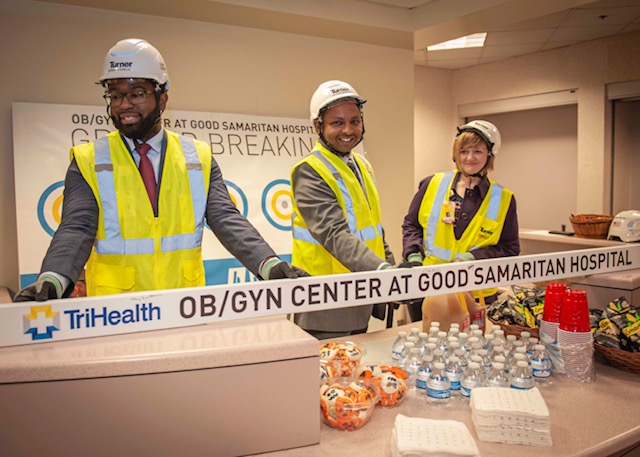 Many of the patients served disproportionately suffer from poor birth and overall health outcomes. The new center will adopt a patient-centered, team-based approach that connects each patient with a consistent care team and community resources to achieve better health outcomes. Each team includes a provider (physician, resident physician, advanced practice nurse or midwife), RN care manager, medical assistant, social worker and community health worker. OB-GYN Center patients will also have access to on-site support for a variety of other needs they may have during pregnancy including: behavioral health, smoking cessation, dietician and lactation support.
Throughout our three year transformation, our goals are to increase early access to prenatal care, improve birth outcomes, provide evidence-based training for our team, and address social barriers to health through community partnerships. The new location includes designated space for expansion of the Centering Pregnancy program as well as space of hosting educational events for patients.
All services will be offered in a newly remodeled space located on the 7th floor at Good Samaritan, set to open in Spring 2020.
Overall Rating:
Comments:
My previous work was with a grant funded program regarding immunizations for children 0-35 months of age, I believe this information should be incorporated into the educational protocol for new moms and dads.
Posted by: Helena Wong on 08 November, 2019

Previously I worked with grant funded immunization program focused on babies 2-35 months of age, vaccination education is greatly needed for these children.
Posted by: Helena Wong on 08 November, 2019

I am so happy to see this is happening for the OB/Gyn clinic at Good Sam.
Posted by: Amanda Moore on 06 November, 2019