November 05, 2021
All TriHealth team members, clinical and non-clinical, are required to get a flu vaccination by Friday, November 19, 2021. It's free, easy, and protects our patients, team members, and families. As healthcare providers, it is our responsibility to do all we can to reduce the chance of spreading this common virus throughout the community.
Important Flu Vaccination Dates
Tuesday, September 28, 2021 – Flu vaccines and COVID-19 vaccines are available at Employee Health clinics.
Friday, October 29, 2021 – It's your last day to submit a medical or religious exemption form and support documentation.
EXTENDED DEADLINE: Friday, November 19, 2021 – The deadline to receive a flu vaccine and Employee Health vaccination clinics are extended! Appointments are available until the deadline. It's your last day to get a flu vaccine from your primary care provider or another community vendor and submit paperwork.
Friday, November 26, 2021 – If you have not received your flu vaccine, submitted your flu vaccine record, or received an approved medical or religious exemption, you will receive a written warning and be placed on unpaid administrative leave through December 31, 2021. If you do not complete the flu vaccine process by December 31, 2021, that will be accepted as your voluntary resignation for non-compliance with the flu vaccination process and TriHealth's Team Member Code of Conduct policy, an employment requirement.
Thursday, December 16, 2021-Thursday, March 31, 2022 – Expected dates of the flu season. (Dates may change based on the prevalence of influenza.)
New This Year
We've enhanced the flu vaccine program with our busy team members and physicians in mind to make your experience quicker and more convenient.
Double the Vaccines – You can get your flu vaccination and COVID-19 vaccination at the same Employee Health clinic and during the same appointment. We are making it as easy as possible to meet your vaccination requirements. And now, you can show off your vaccination bravery with two band-aids instead of one!
Schedule It! – Just like your COVID-19 vaccination, you can schedule your flu vaccination at an Employee Health vaccination clinic through Sign-up Genius. Walk-in appointments are only available when the clinic team can accommodate them and at their discretion.
Three Clinic Locations – Employee Health will be offering clinics at Bethesda North Outpatient Imaging, Good Samaritan and McCullough-Hyde Memorial Hospital. Clinics are hosted at just three locations this year to streamline and maximize clinic appointment availability since we are still administering COVID-19 vaccines as well as flu vaccines with limited Employee Health team members.
Register – When you show up at your vaccination appointment time, you'll be asked to register through Epic. This will ensure your flu vaccination is entered into the system, and you don't have to submit any paperwork!
Sign Up for Your Vaccination at an Employee Health Clinic Through November 19
You can receive a flu vaccination in multiple ways – at an Employee Health flu shot clinic, your physician's office or another community vendor.
Flu vaccines are not available through Priority Care locations this year.
To reduce wait times at the Employee Health clinic, you must click the button below to schedule an appointment at Good Samaritan, Bethesda North Outpatient Imaging or McCullough-Hyde Memorial Hospital. Walk-in appointments are only available when the clinic team can accommodate them and at their discretion.
Don't forget to bring your TriHealth ID badge! There is a limited number of high-dose influenza vaccine available upon request at Employee Health by appointment only in the Employee Health department locations.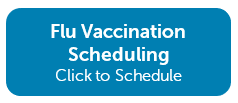 Click here to see the Employee Health flu shot clinic dates by location.
Directions to Employee Health Vaccine Clinics
Submitting Your Vaccination Records from Another Vendor by November 19
You may choose to get your flu vaccination from your primary care provider or a community vaccination site outside TriHealth. If you receive your flu vaccine anywhere other than at an Employee Health vaccine clinic, you must submit your flu vaccine documentation to Employee Health by Friday, November 19, by clicking the Submit Vaccine Records button with the HIPAA-compliant link below and then clicking on Flu Vaccine Record.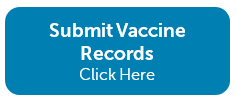 You must be logged into a TriHealth computer on premises or connected to the TriHealth network through VPN (if remote) to access the records submission portal.
Flu vaccination documentation may be a copy of your flu shot immunization record or information from MyChart, if it includes your first and last name, the provider, the vaccination manufacturer, and the lot number.
While TPP or your primary care provider may have a record of your vaccine status, TriHealth Employee Health does not have the record as it is part of your protected medical record.
Finding Your Flu Vaccine Records from MyChart or Medical Records
You can find your flu vaccine information on MyChart. Click the MyChart Instructions button below for step-by-step instructions.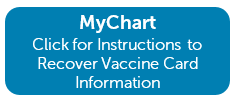 If you are not enrolled in MyChart, you may request a copy of your flu vaccination record via Medical Record Release by emailing covidvaccinationrecord@trihealth.com. The requested copy of the vaccination record will be emailed back to you PHISECURE. You must upload your proof of flu vaccination by clicking on the Submit Vaccine Records button above.
Medical and Religious Exemptions
Medical and religious exemption forms and supporting documentation were due by Friday, October 29, 2021. Exemptions will no longer be submitted or considered.
If you have received a medical or religious exemption for the flu vaccine in prior years or the COVID-19 vaccine this year, you must still complete the process this year to have an approved exemption for the upcoming influenza season.
If you applied for and receive an exemption, you will work with TriHealth Human Resources to determine what reasonable accommodations need to be made while you continue to work. Generally, team members with an exemption must wear a mask during flu season when within 6 feet of patients. If the mask guidelines are lifted for COVID-19 during the flu season, any team member with an approved flu vaccination exemption will continue to be required to wear a mask for the duration of flu season.
Questions?
Click here to find the answers to frequently asked questions about TriHealth's approach to flu season.
If you have a question about the seasonal flu vaccination schedule, contact Employee Health at fludocumentation@trihealth.com.
This page will be updated with any flu vaccine updates. Please check back frequently.
Overall Rating:
Comments:
Submitting our vaccine records has been made nearly impossible. I tried every single link that was provided through email, this specific page, and even emailing for help. I received an email back that told me to see the information below, but there was no information provided below.
Posted by: Amber Burgner on November 15, 2021
Reply/View Reply
Computers in our department block the uploading of images. How are we supposed to be compliant if you make the submission process so difficult?
Posted by: Erin Heaton on November 13, 2021
Reply/View Reply
The computers we use at work are not equipped for us to upload data and we can't do it from an outside portal, how then is it possible for us to get this documentation to you?????????
Posted by: Team Member on November 11, 2021
Reply/View Reply
how do I cancel my apt if I have already received my flu shot I want to open the apt for someone else
Posted by: Daina Dandrea on November 02, 2021
Reply/View Reply
Unable to send verification of my flu vaccine via link.
Posted by: Cynthia Molinaro on October 31, 2021
Reply/View Reply
Next year please create a link to submit directly from mychart without having to upload images
Posted by: Lauren Zellner on October 29, 2021
Reply/View Reply
I am unable to upload my flu vaccine record from an outside source. Am I able to fax the Flu vaccine form to you? Please advise.
Posted by: Amy Perkinson on October 28, 2021
Reply/View Reply
Flu vaccinations should be more accessible for the locations outside the 3 hospitals listed. If we are mandated to get the vaccination, there should be opportunity at our location.
Posted by: Amy Herrlinger on October 25, 2021
Reply/View Reply
This post states the exemption forms are due by October 29, 2021. However, the form itself says Nov 5,2021. Please clarify. thanks
Posted by: Deanna Ghee on October 24, 2021
Reply/View Reply
Can't upload my flu shot record with current link. For those of us who were able to have them done outside of TriHealth, I respectfully request a non VPN link so we are able to submit to the system.
Posted by: Jennifer Stallsmith on October 18, 2021
Reply/View Reply
Could you please verify the time of my flu vaccine tomorrow 10/13/21. Thank you, Stella Hoskins( sh111242)
Posted by: Stella Hoskins on October 12, 2021
Reply/View Reply
need medical exemption form please
Posted by: Desiree Ochs on October 06, 2021
Reply/View Reply
Are High dose vaccines available for seniors >65
Posted by: Edouard Feghali on October 06, 2021
Reply/View Reply
I received my flu shot yesterday and the process was fantastic! Very organized and efficient. Overall was smooth process.
Posted by: Kimberly Morrow on October 06, 2021
Reply/View Reply
I went to McCullough Hyde Hospital on Saturday October 2, 2021 to get my flu vaccine. It was Parent's Weekend at Miami and a big football game to boot. Oxford was crowded and hard to get through. We have always had a chance to get our vaccine at Bethesda Butler. Having to travel through Oxford took time away from my Saturday. And the staff that is going on a weekday, leaves the offices short handed.
Posted by: Cheryl Whitlock on October 05, 2021
Reply/View Reply
why are flu shots not being made available in Employee Health or outside of the Cafeteria. With staffing as critical as its been, it is not convenient or safe to leave the building you are working in to walk across a parking lot to get a shot, please reconsider
Posted by: Team Member on October 05, 2021
Reply/View Reply
I signed up for the wrong date, and I don't know how to delete it to sign up for another date. Please let me know.
Posted by: Jeri York on October 05, 2021
Reply/View Reply
I have a printed letter from my PCP regarding flu exemption, I am unable to upload, what is the next step. D. Sams. 10/5/21
Posted by: Drema Sams on October 05, 2021
Reply/View Reply
I have tried multiple times to complete the needed documentation for flu shot completed outside of Trihealth and it wont load the picture of my vaccine.
Posted by: Team Member on October 04, 2021
Reply/View Reply
We are sending our Religious Excemption forms to the location listed on the form: HRBP@Trihealth.com and we are getting an auto generated message stating that the COVID19 exemptions were due by September 17th. Where are we supposed to be sending these flu exemptions.
Posted by: Team Member on October 04, 2021
Reply/View Reply
I see where the Religious Declination Form has been posted to the 2021 Flu Vaccine page on Bridge. Please make available the Medical Declination Form as well.
Posted by: Greg Lynn on October 04, 2021
Reply/View Reply
We have always had a flu vaccine clinic here at Bethesda Butler it would be appreciated if you could have dates here as well.
Posted by: Denise Schlabach on October 04, 2021
Reply/View Reply
Is there a link for the flu exemption? A form or just free hand?
Posted by: Mary Wheeler on October 01, 2021
Reply/View Reply
submitting flu vaccine paperwork is too complex
Posted by: Patricia Osner on October 01, 2021
Reply/View Reply
Where can I find the form for Religious Exemption for flu vaccine?
Posted by: MaryAnn Kokenge on September 30, 2021
Reply/View Reply
What about Western Ridge location for flu injections?
Posted by: Teresa Murray on September 29, 2021
Reply/View Reply
The sign up was very quick and easy! Was able to add to my calendar with ease.
Posted by: Team Member on September 28, 2021
Reply/View Reply
The sign up was easy to use. It took me all of 1 minute to find a location, sign up and then received an email where I was able to place on my calendar.
Posted by: Derek Werk on September 28, 2021
Reply/View Reply
PLEASE.. put in all the dates and times for the Flu shot at BNOI. I don't want to wait until the last minute and sign up for November 5th.
Posted by: Melody Allen on September 27, 2021
Reply/View Reply
Not happy with the way we are doing this this year. Sign up genius is difficult to use and of course, walk-in cafeteria was so easy!
Posted by: Karen Meyers on September 27, 2021
Reply/View Reply
I keep getting an error message from SignUp Genius while trying to log in, and it doesn't explain how to resolve the error. Is there another way I can sign up for my flu shot?
Posted by: Jenifer Pack on September 27, 2021
Reply/View Reply
How may I provide a copy to you of my flu shot received from an outside provider, please?
Posted by: Rita Gray on September 22, 2021
Reply/View Reply
Please add a flu clinic for Bethesda Butler. Most of our schedules do not allow us the opportunity to travel to another location to receive the flu shot.
Posted by: Krista Sanders on September 22, 2021
Reply/View Reply
Where can the exemptions be found?
Posted by: Amy Stumpf on September 22, 2021
Reply/View Reply
I agree with Paula Miller, Tonya Mason, and Diana Pelzer. Please add dates to Bethesda Butler
Posted by: Joseph Saplis on September 22, 2021
Reply/View Reply
Is the Good Sam flu shot clinic at Employee Health on 6, or where in the building do we go?
Posted by: Janet Spaulding on September 22, 2021
Reply/View Reply
More dates at McCullough Hyde or Bethesda Butler please
Posted by: Jennifer Sibley on September 22, 2021
Reply/View Reply
Why is this not offered at Bethesda Butler?
Posted by: Paula Miller on September 22, 2021
Reply/View Reply
It would be nice if available at Bethesda Butler please...
Posted by: Tonya Mason on September 22, 2021
Reply/View Reply
I agree with Diana
Posted by: Sarah Niehaus on September 22, 2021
Reply/View Reply
In the past, flu vaccines have also been offered at Bethesda Butler. Please consider adding a date for our facility as well!
Posted by: Diana Pelzer on September 22, 2021
Reply/View Reply